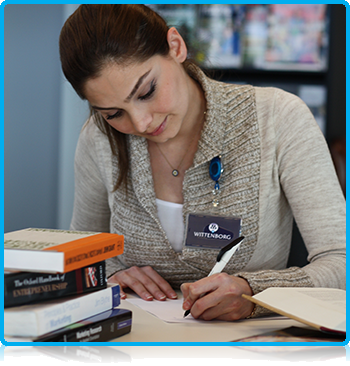 Wittenborg offers excellent students from around the world the chance to study on one of its Master of Business Administration programmes through the Wittenborg MBA Scholarship programme.
Wittenborg University will provide 10 Scholarships of 5.000 euro each for the Master of Business Administration (MBA) programme in all specialisations.
The Scholarships cover a partial tuition fee waiver for the 1.5 year duration of the MBA programmes (Full Fee). Additional fees for study extension are not covered. Terms and Conditions as found in the Education & Examination Guide (EEG) apply.
| | Normal tuition fee | Scholarship fee | MBA tuition fee with scholarship |
| --- | --- | --- | --- |
| MBA (all specializations) | € 14300 | € 5000 | € 9300 |
Scholarship requirements, in addition to normal admission requirements:
IELTS or

TOEFL

Requirement: IELTS 6.5,TOFEL 90
GRE Requirement: not applicable
GMAT Requirement: not applicable
GPA Requirement: 7.5
The highest educational background : Bachelor degree in a business related field
Working experience: a minimum of 3 years working experience is a requirement (references required)
General Admission requirements for the MBA can be found here http://www.wittenborg.eu/mba-master-business-administration-full-time.htm